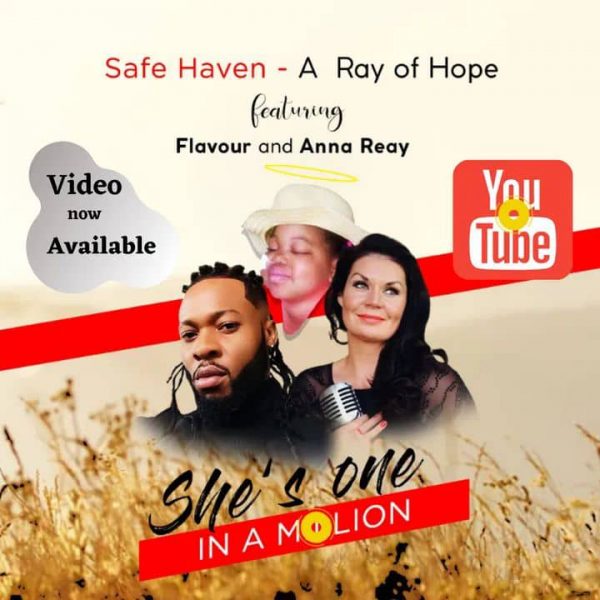 Safe Haven – Ray of Hope, a charitable organization has called for the need of more Stem Cell Donors in Nigeria. Without a diverse Donor Registry, the organization says the possibility of finding a compatible donor diminishes for those suffering genetic blood disorders, such as Sickle Cell Disease, Alpha and Beta Thalassemia and Chronic Granulomatous Disease, or cancers such as Leukemia.
Figures cited in the Nigerian demographic and Health Survey (2018), indicate that 20% of children aged between 6 and 59 months carry the sickle cell trait and 1% have Sickle Cell disease, with approximately 25% of adults carrying the trait. In 1988 90,000 live births were predicted to have Sickle Cell Disease while the age adjusted death rate for Leukemia figures stand at 1.80 per 100,000 of the population, ranking Nigeria at 157th in the world.
Nigeria's population continues to grow and with it the need for Stem Cell Donors. Safe Haven – Ray of Hope is making a commitment to campaign in conjunction with the Nigerian Donor Registry, The Leukaemia Foundation, Chi Onwurah (Member of Parliament for Newcastle), members of the medical profession and media, for impactful legislation which will make stem cell donation free to all volunteers in Nigeria who wish to take part.
This commitment was inspired by Valerie Olalemi, who was born with Chronic Granulomatous Disease (CGD), which causes the immune system to malfunction. She waited unsuccessfully for a compatible donor match and lost her battle with CGD last year, aged 8 years old.
Valerie's journey has drawn together people in the United Kingdom and Nigeria, including  Flavour N'Abania, whose video for the charity single 'She is One in a Million'  was released globally on Thursday 19th August 2021, with a premiere event at the Tyneside Theatre and Opera House in Newcastle. The event included guest speakers , Wendy Taylor, health spokesperson for the Liberal Democrats and Chi Onwurah, Member of Parliament for Newcastle and Blessing Olalemi, Director of Safe Haven – Ray of Hope.
Together the organisation aim  to find lasting solutions to the shortage of Stem Cell donors, by raising awareness of the urgent need for donor registration and campaigning to make the testing process free to volunteer donors.