Children are classed as the most vulnerable group in society. Many children are suffering in this world as they are not being given the care or help they need in order to live fulfilled lives.
There are so many underprivileged children in the world today as they lack what all children should be entitled to; societal and parental care as well as protection and the chance to grow and develop. Many do not have this so-called privilege.
When we talk about being underprivileged we consider poverty as a key aspect of this; as people living without financial means for food and/or a home or lack of access to healthcare or education they should all be entitled to.
At Safe Haven – A Ray of Hope, we wanted to support some of the people in our community who badly need help. We are parents and, as such, we wanted our charity to support children – some of the most vulnerable people in our society. But what could we do, when there is already an array of charities attending to all manner of society's ills.
Charity is in our heart
Charity is programmed into us. It's our heart. My husband John and I would shrivel if we did not give as we take, so after pondering on what our charity should focus on, we decided that our two main areas would be supporting underprivileged children and children with a disability.
According to government statistics in UK; Before Covid-19 there was 4.2 million underprivileged children living in poverty in 2018-19. Since Covid-19 that number has almost risen to over half the population of families struggling to afford food, rent and bills. Schools closing meant lack of childcare for many, loss of jobs; particularly in female(mothers) and families at breaking point.
In Africa prior to Covid-19 more than half the population were living in poverty (Lain & Vishwanath 2021). In Nigeria alone more than 80 million Nigerians were struggling to survive with extremely limited means of getting necessities required for living, greater than the population of Germany. As we look back at the past year it is estimated that over 100 million people globally will be living in impoverished conditions by 2022 (Yonzan et al, 2020)
The effects that poverty can have on people including children can be devastating as disadvantaged children are 4.5 times more likely to develop severe mental health problems by the time they turn 11 (WHO, 2015)
Social exclusion
Our next focal point would be children with disabilities. This is a logical step, bearing in mind that research confirms that those with a disability are more likely to face poverty or social exclusion. And with an estimated 93 to 150 million children under the age of 14 classified as having disabilities and 8% of the 14.1 million disabled people in the UK, being children, we knew we wanted to make a difference in this space.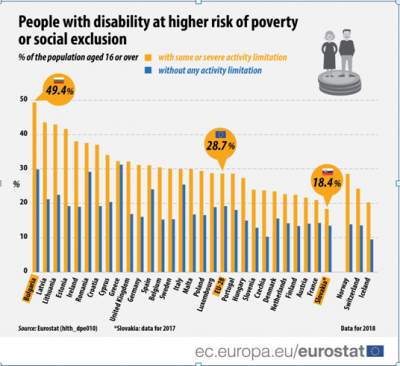 More work to be done
Last year, we delivered toys, food items, and cash donations to children in hospitals and orphanages across the UK and Africa. And we have no plans to stop.
Children are our future, so our fundraising efforts will see us deliver even more items to underprivileged children, here at home and abroad. Moreover, we plan to build a permanent creative centre, which will serve the children of Newcastle.
Get involved
We're a small charity with big ambitions. We will continue to strive to support underprivileged children and children with disabilities but we can't do this alone. We need your financial support, so we ask that you donate to Safe Haven – A Ray of Hope, and also follow us on social media.